The Hotel
Built in 1824, the Seawood Hotel is an elegant Grade II listed Victorian house built on North Walk in Lynton. Here at the Seawood we offer our guest comfortable surroundings in which to relax and enjoy the tranquil and restful atmosphere.
Outside there is the terrace and landscaped gardens where the path meanders up to our back gate and the cliff railway.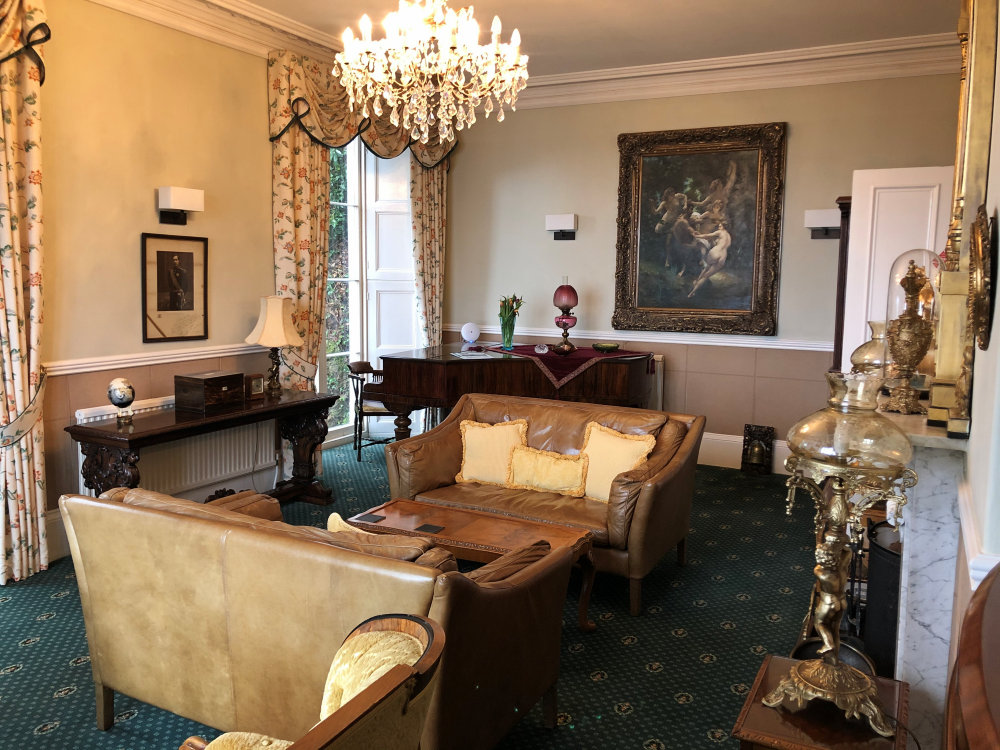 The Lounge
With its large windows overlooking the terrace, the hotel lounge is the perfect place to relax, read the morning paper or enjoy an after-dinner coffee.
The impressive chandelier adds to the grandeur and elegance of this Victorian house and the log fire makes a cosy addition for you to enjoy in the winter months.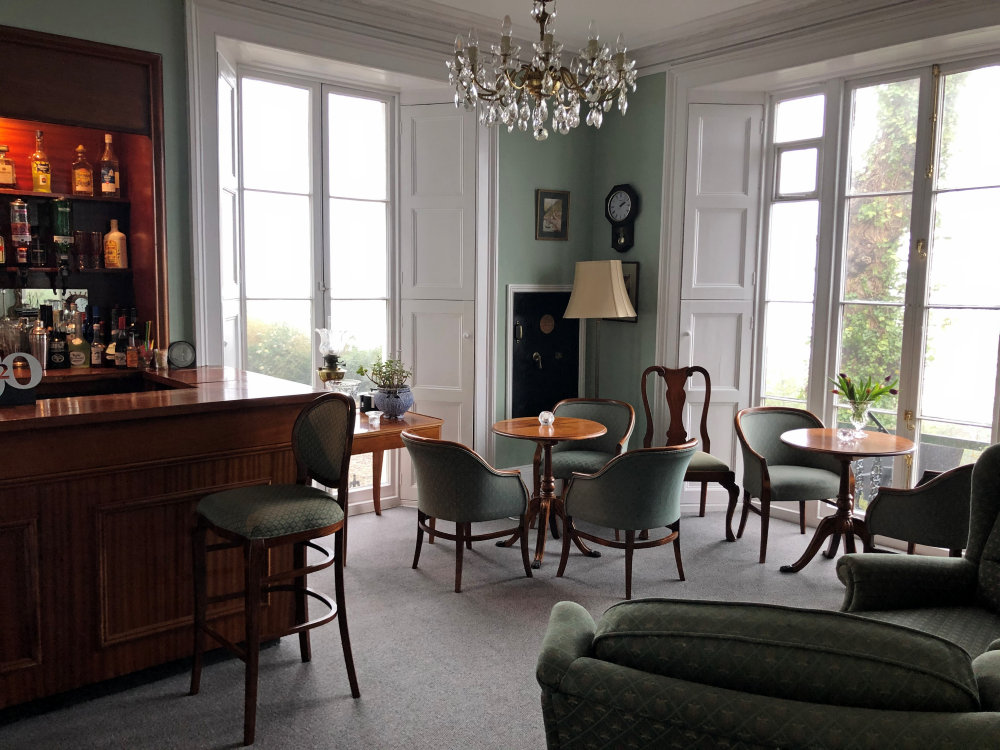 The Bar
In the bar you will find our selection of local West Country beers and ales, wines from all over the world as well as a large range of malts, spirits and liqueurs.
Enjoy a drink here before dinner while enjoying the views, great conversation and the soft tones of our jazz playlist.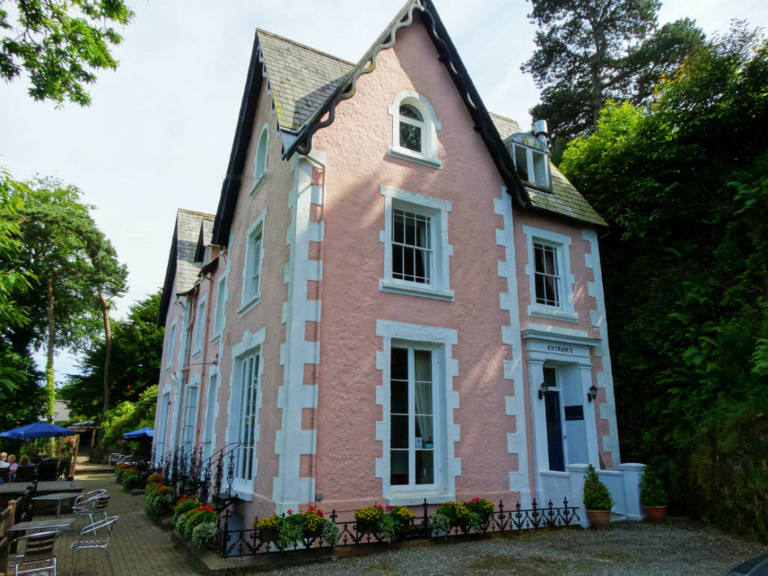 Terrace & Gardens
The hotel's terrraced gardens offer the most stunning views of Lynmouth Bay and Foreland Point.
Our guests love to have breakfast here on sunny mornings, a pot of tea in the afternoon or enjoy the warm summer evenings with a glass of wine from our selected winemakers.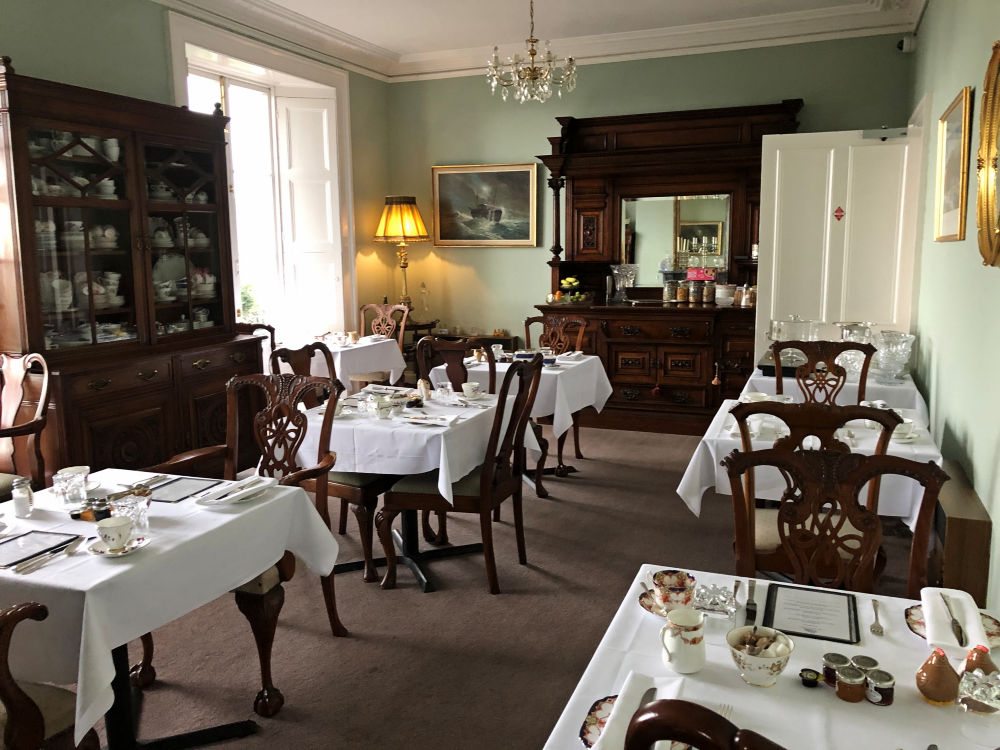 The Restaurant
Our restaurant is open open seven days per week for breakfast but is closed on Sundays and Mondays for dinner.